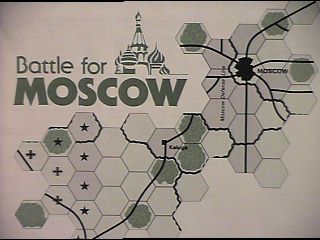 Battle for Moscow (GDW - 1986)

Game covers "Operation Typhoon", the German offensive to capture Moscow in late 1941. Each unit represents a German corps or Soviet army.

Seven game turns covering the period October 1941 through early December 1941.

One 8.5" x 11" map, a 4-page rule booklet, 1 chart, 39 counters.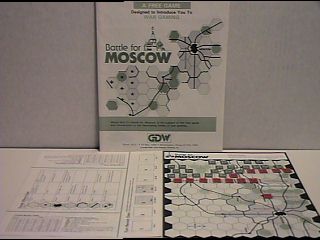 Game Turn Link Index
Setup at Game Start
Game Turn 1
Game Turn 2
Game Turn 3
Game Turn 4
Game Turn 5
Game Turn 6
Game Turn 7
---